Exclusive Reindeer Experience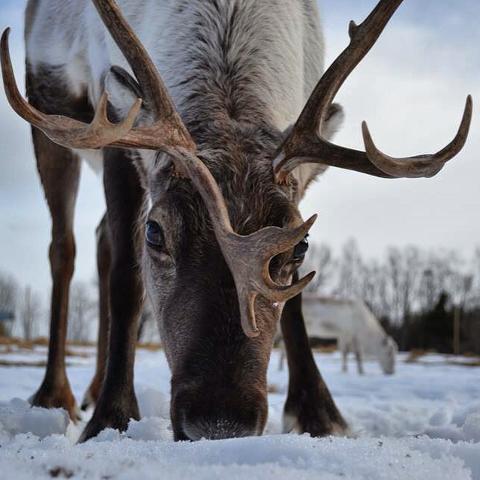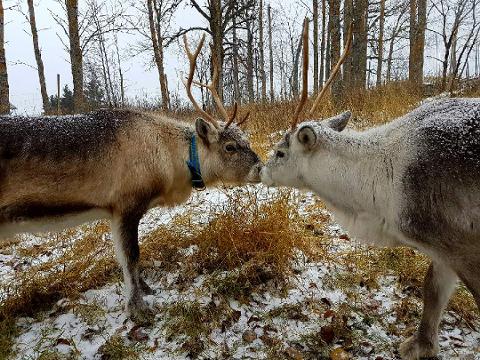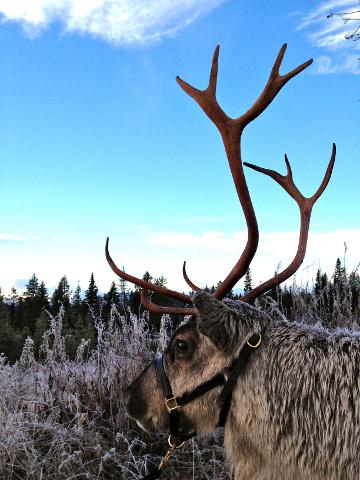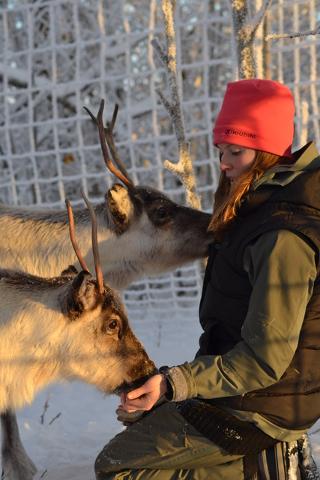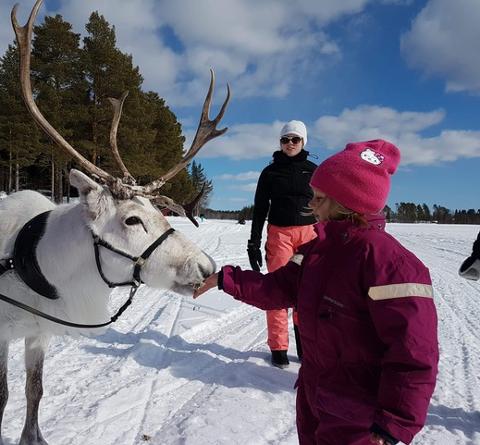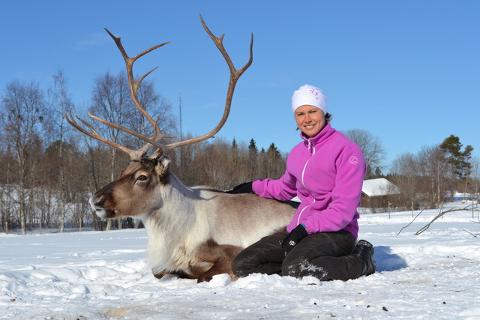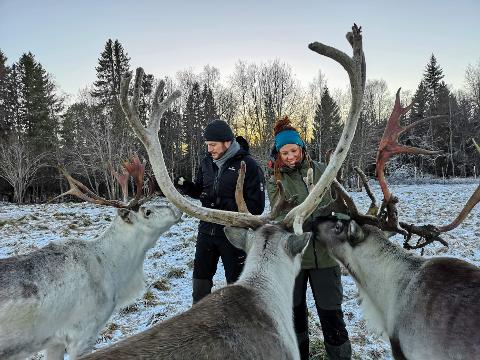 Varaktighet: 3 Timmar (cirka)
Produktkod: P563VZ
An unforgettable winter adventure in Åre, where we get the exclusive opportunity to meet the worlds only trick trained reindeer, trained by the owner and clicker trainer Ulrika Andreasson. Her reindeer friends Rudolf, Frost, Vide, Sven, and Fred, will be our special company for the day at her farm called Renranchen. These guys will give you a show you won't forget! On this tour, you will get really close to the reindeer and also be able to walk among them. The Exclusive Reindeer Experience offers you an amazing adventure you won't find anywhere else!
Besides to hang out with the reindeers and see a reindeer show, the tour also includes; lassoing, making a fire and coffee upon it outside the reindeer-fence, and enjoying a delicious, locally produced traditional Sami delicacy.
We pick you up and drive to our starting point in the southern Åre mountains. Afterward, we drive to Renranchen and meet our new friends. At the reindeer-ranch we will meet the owner of the reindeer ranch, Ulrika. She will welcome us to her reindeer and let us take a shorter hike with them. When we have reached our camp we will start a fire and enjoy some nice locally produced food while Ulrika gives us a reindeer trick show, and tell us all the facts about reindeer. During the show, you will have the opportunity to take some exclusive pictures with the reindeer on a real close level. Afterward, pet them, feed them, and take a selfie with them if you like!
We promise you a real good time and it's a great activity for the whole family!
What will I experience?
Pick Up with minibus and transfer, snacks, coffee on a fire, meet the reindeer and an exclusive reindeer show.

Where do we start?

We pick you up at the Hotel Holiday Club (30 min before) or at the Hotel Copperhill Mountain Lodge (10 min before) the tour starts.

How to get there?

With our minibus that picks you up at your hotel. (Choose pick up point when confirming the booking).

How long will it take?

Approx 3 hours included time for transport.


Any minimum age or length?

Small kids can be pulled in a sled, please inform us during your booking.

What do I have to bring?

Warm clothes for the weather and stable shoes. (Multilayer clothes is recommended so that you can regulate the heat along the tour).

Are there other things I need to know?

Some snacks, transport, and guide are included. You can rent a snowmobile suit and gloves from us if it's cold, but please tell us a couple of days in advance. Don´t forget to choose the pickup point.