Gastronomy Walk (Summer)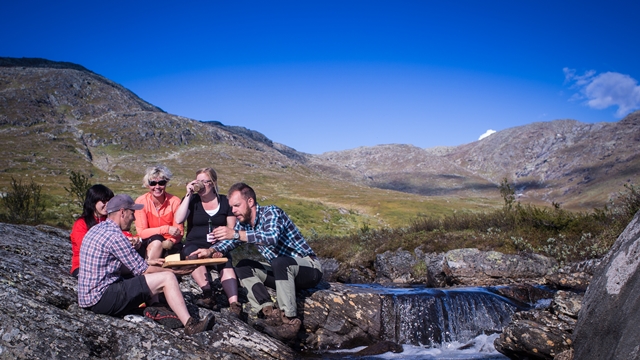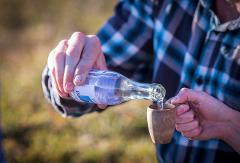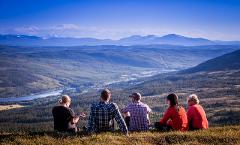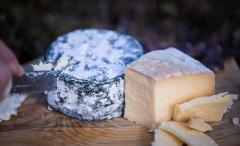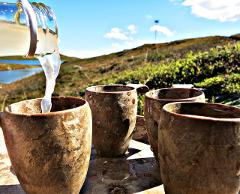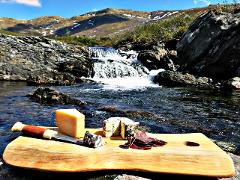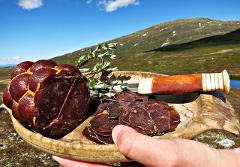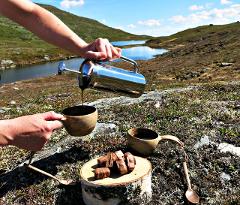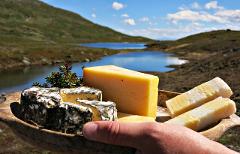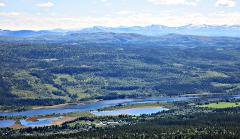 Varaktighet: 4 Timmar (cirka)
Produktkod: PYBMVK
Join us on a gastronomic walking tour in stunning mountain scenery and a kingdom full of flavors and fragrances where all senses will be satisfied. During our walk, we stop at four different locations where we at each break have a theme and it is offered a variety of local delicacies from the region such as local cheeses, locally produced meatproducts, locally produced drinks and finally local roasted coffee from Åre Kafferosteri and local-made chocolate from Åre Chokladfabrik. The treats that are offered during the walk varies during the season but one thing that doesn't change is that our guides always tells an interesting story about both the products we eat and the local producers.
We have different options for our walks and depending on the weather of the day, we choose the one that has the best conditions.
What will I experience?

A walk on Mt Åreskutan with tasting of delicious localproduced food. (Maximum 8 people on the tour).

Where do we start?

We meet at the carpark outside Kabinbanan (we pick you up in our minibus and drive to the starting point of todays walk).


How to get there?

To the gathering/meeting point you can go with car, taxi or walk.
How long will it take?

About 3,5 hours included transport


Any minimum age or length?

No, but remember that it is a walk of 5 kilometer in some easy/medium steep terrain. We recommend this activity from around 15 years.


What do I have to bring?

Clothing for the weather, stable shoes/boots and a bottle of water is recommended


Is there other things I need to know?

Guide and products for tasting is included in the price.
Walkingsticks, rain ponchos and waterbottles can be borrowed from us, but please tell us a couple of days in advance.
Transfer in our minibus is included from the gathering point to where the walk begins.
If you park your car, please pay for at least 4 hour from when we pick you up at the parking place.