Zorbing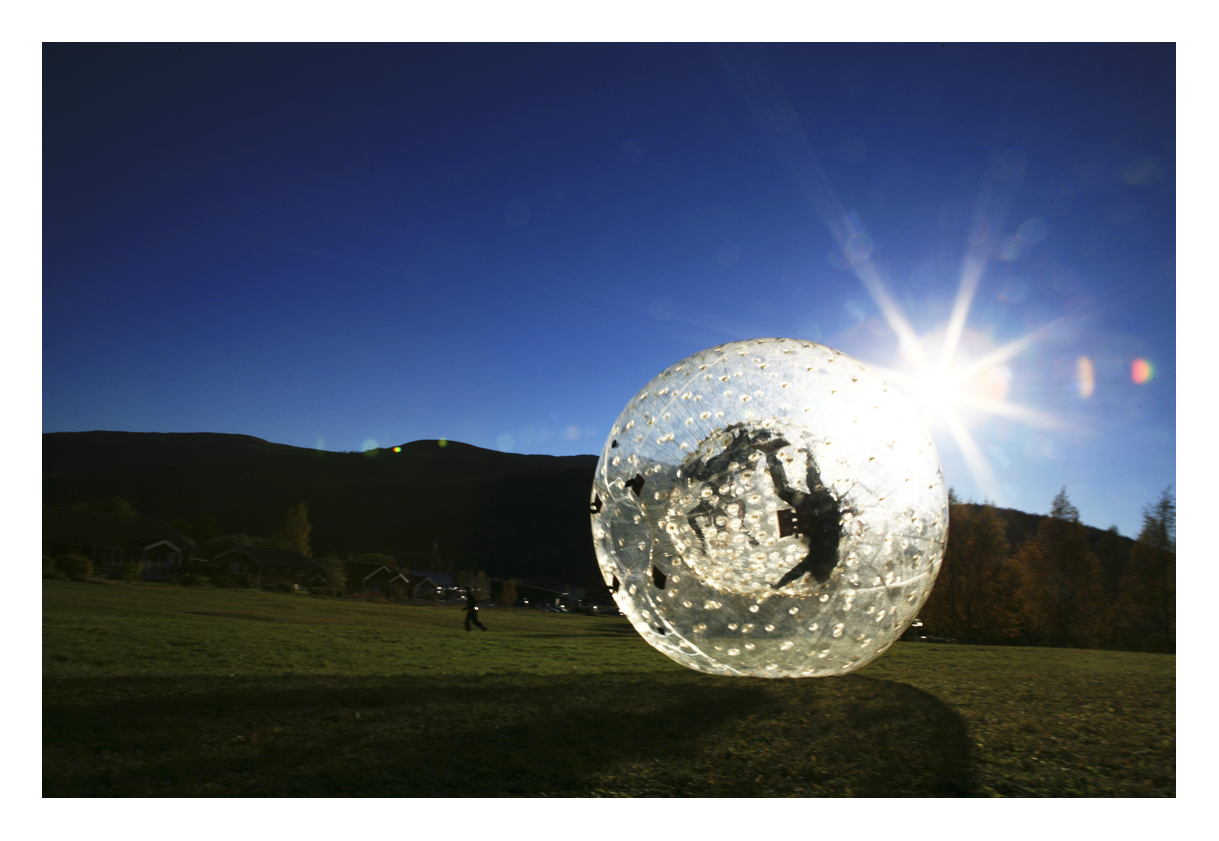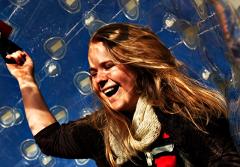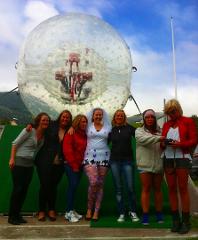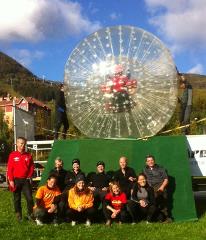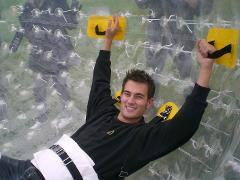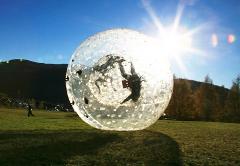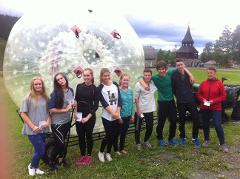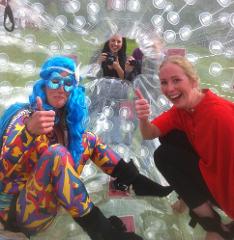 Varaktighet: 30 Minuter (cirka)
Produktkod: PTXI4Y
Our transparent giant ball (3.5 meters in diameter) takes two people and once inside you fasten yourself in secure harnesses, facing each other. We push you off the ramp, and then let the ball bounce and roll freely down a hill of grass. You will feel weightless and we guarantee that you will scream and laugh out loud. But remember, no one will hear you inside the ball...
The price 500 SEK is for two people (250 SEK/pers).
What will I experience?
A weightless odd feeling that is pretty hard to find
Where do we start?
At the ramp between Åre School and the Old Church. Check the map to the right of this text
How to get there?
Car, taxi, foot or rent an e-bike from us
How long will it take?
Around 15 minutes for two people
Any minimum age or length?
Approx. 12 years (140 cm, max 200 cm and maximum weight of 100 kg)
What do I have to bring?
Clothes without sharp things on them
Is there other things I need to know?
The activity is weather sensitive